Independent High Class Escorts
The finest selection of the most beautiful escorts in the world
We know what you expect…
6andtheCity selects the most beautiful high class escorts in the world
Acceptance of models only through careful profile verification
6andtheCity offers a selection of escorts based on the savoir-faire of Agence Elégance Genève,
Geneva's most famous and renowned escort agency
The spirit of 6intheCity
Gentlemen who want to meet high class ladies
& High class ladies who want to meet gentlemen
Glamorous, Beautiful & Sexy 💕Only the best Independent Girls are selected💕
Top escorts all over the world
Most Viewed Cities and Countries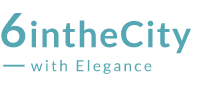 The Story of 6inTheCity
You must be wondering why I am opening a website like 6inTheCity when I have already been running the Agence Elégance Genève for many years?
First of all, I love my job. I love organising meetings between Ladies and Gentlemen within the Geneva Elegance Agency. I work in the field of luxury, the clients are handpicked and I am lucky to work with such beautiful young women. The recruitment standards are precise and high at Agence Elégance Genève. I make sure that everything is perfect for the girl in terms of clients, organizational details, presentation and dress code. For the client, I make sure that the meeting corresponds to his expectations and that everything is organised as perfectly as possible with the escort girl of his choice.
I decided to open the 6inTheCity ad platform in order to offer my experience in the world of luxury escorting to independent escort girls. Six in the City or 6 in the City? It makes you think of Sex in the City as the American series. However, the site of independent luxury escorts is well-named, 6 or six in order to play on words in all elegance, while keeping a part of mystery.
There are a lot of escorts working alone who have a hard time standing out on ad sites. Most of the time the girls forget their value as women and prefer to feed the fantasies of the clients through vulgar pictures. Today, I want independent escorts to be able to express their femininity, their beauty and their charms through visuals that highlight them. My role on the 6inTheCity platform is to select new ladies from the entries and help them to promote themselves by helping them to prepare their visuals. The photos can be professional or simple, the important thing is that the escort is represented elegantly and can feel like a Princess.
Every independent escort wants to meet well educated, mature and above all, courteous men who behave like gentlemen towards them. Before going on a date, every escort takes time to prepare herself and to make herself beautiful, sexy and glamorous. Hygiene is also very important because both the escort and the client want to live their lives in complete serenity.
An escort girl is above all a Woman and even if she works in the field of prostitution and is called a "prostitute", it should not be forgotten that she offers pleasure and relaxation to men who feel lonely. An escort also has a private intimate life and takes care of herself and her body.
An escort girl can be a GFE student or a more experienced young VIP woman. Gentle, sensual or more wild… Her services will depend on her personality and her desires. You should never forget that money does not buy respect. Paying for sex does not allow you to impose any kind of demands on your hostess.
Every high class escort prepares herself carefully before a naughty encounter because she wants to offer the best experience to her client at all times. She wants to be beautiful, sexy and sensual and offer intense pleasure for the eyes and senses of her guest. Although sexuality is in the spotlight, your hostess will love to give you a little massage before leaving you in the arms of Morpheus.
6inTheCity is a premium listing site that allows you to meet and book the lady of your dreams in the city of your choice in a very easy way. The search is done in a simple and pleasant way through the cities or countries represented on the 6inTheCity platform. To make things easier, the site is translated into English, French, German, Italian and Spanish. Each naughty date can be arranged simply through your phone, tablet or computer with an SMS, Whatsapp or email.
Are you lonely or do you want to have a special experience with a high class, hot, sexy and open-minded girl? Take a look at 6inTheCity.com, I'm sure you'll find something you like.
The spirit of 6inTheCity
Gentlemen who want to meet high class ladies
& High class ladies who want to meet gentlemen