Profile and Pics Requirements
You must be the person on the pics proposed at 6andthecity.
Your pics will be checked when you register.
Your appearance must be perfect.
Manicure, pedicure, hair, make-up, everything must be absolutely impeccable.
Your pics must be recent and taken by a professional photographer.
Your pics must be beautiful, neat and elegant.
Preferably use beautiful lingerie, sexy clothes and attractive accessories.
Pictures, animations or derivatives of filtered images from social networks are not accepted.
Pics must not contain telephone numbers, e-mails, internet links, texts or logos.
6andthecity offers you an additional day of publication when concluding a VIP or BASIC package.
The more beautiful, real and easily verifiable your pics are, the longer you enjoy the extra day offered.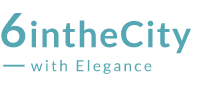 selects the most beautiful high class escorts in the world,
take up the challenge and meet top level clients.